Lebensschule Natur, Feuervogel & Gemeinschaft Sulzbrunn
Rebell*innen des Friedens
Please, tell others about it!

Please, tell others about it!

"I carry within me the deep conviction that your generation is capable of transforming the new century into a century of peace and dialogue. That you are able to reunite humanity, with yourselves and with your environment."
(His Holiness the Dalai Lama)
The Online-Symposium "Rebels of Peace" will inspire and fascinate you, if you ...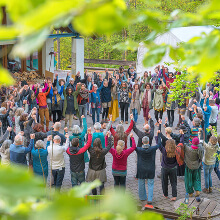 .
… if you were there live at the symposium in May 2019 and you want to relive everything or you couldn't listen to all the impressive lectures and you are also interested in the interviews of many speakers and participants with what they reveal from within.
.
… if the living earth is close to your heart, but you sometimes feel helpless and would like to connect internally in order to become active with like-minded people outside, then these people give you courage in their lectures and interviews and show you new ways, contacts and visions.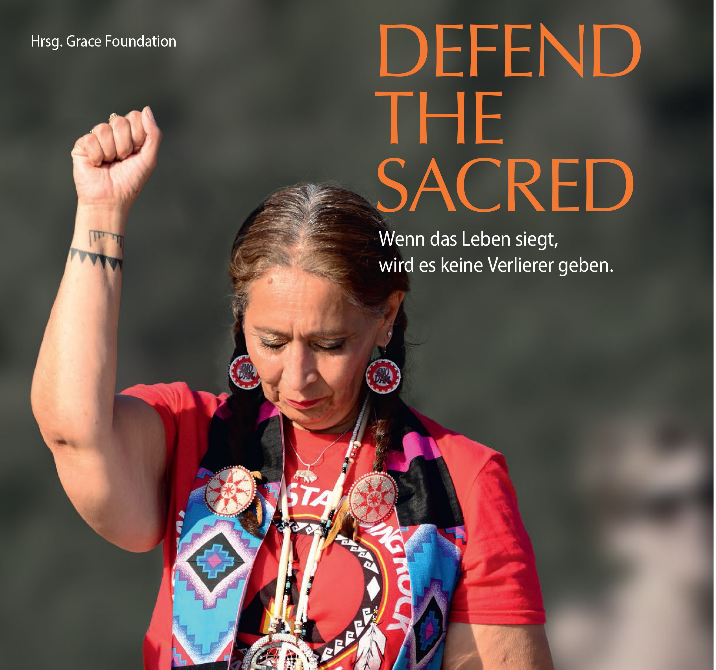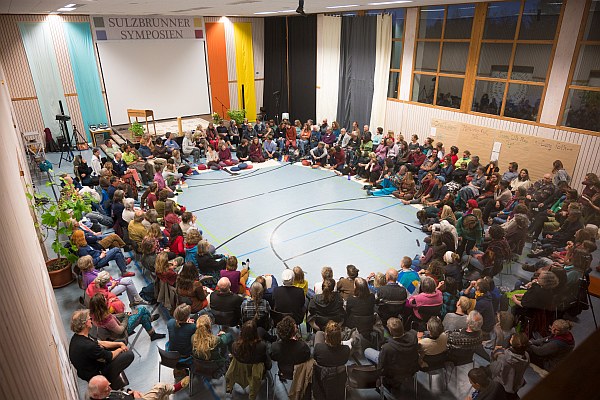 .
… if you don't yet know exactly in which field you want to use your power to stand up for man and earth and want to get to know the many possibilities there are to build a sustainable, life supporting and sustainable culture.
.
… if you are looking for spiritual and ethical values, which are not bound to religions or parties, but which are global, human, peaceful, democratic, healing and supportive for man, nature and earth.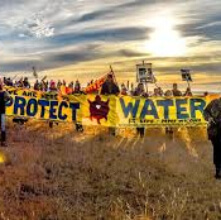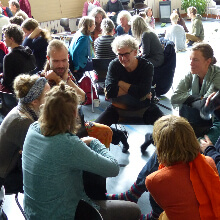 .
… if you are interested in the constructive debate between the young activists and the long-time environmentalists, ecologists, philosophers and people of the indigenous population and would like to form your own opinion.
"Active Hope is waking up to the beauty of life on whose behalf we can act. We belong to this world."  

(Joanna Macy)
These speakers and experts will accompany you for ten days: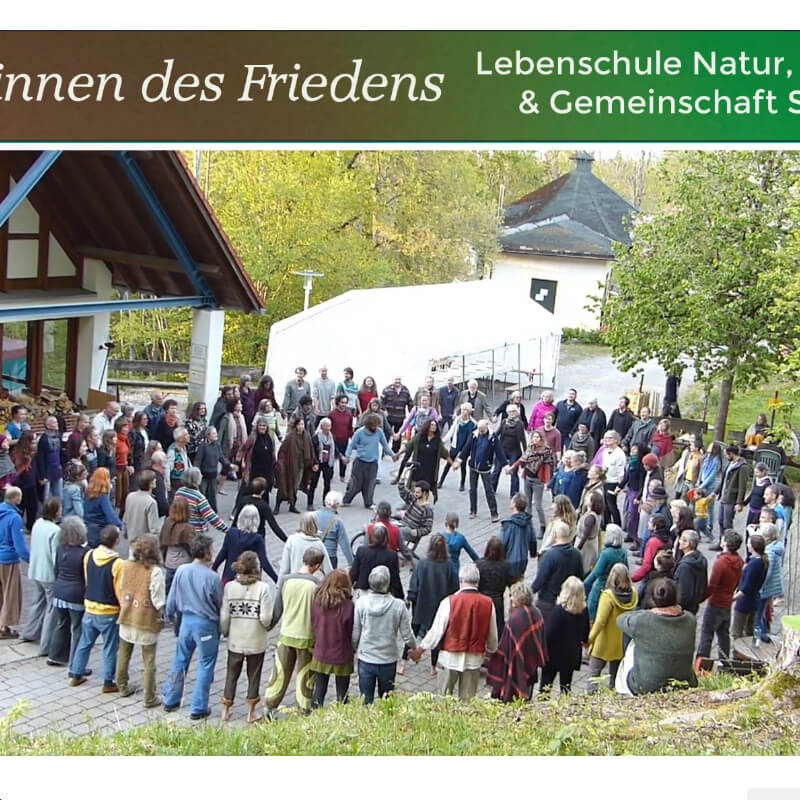 Maya Sasson Symposium-Lied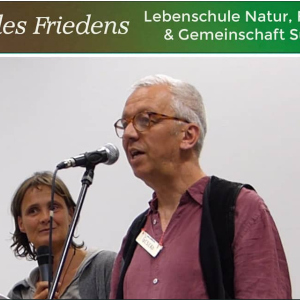 Begrüßung Geseko von Lüpke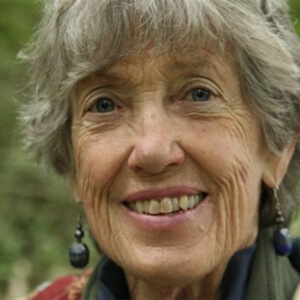 Joanna Macy
Ph.D, author & teacher in deep ecology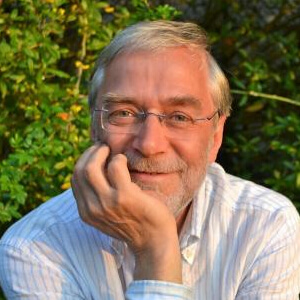 Prof. Dr. Gerald Hüther
Biologe, Neurowissenschaftler, Akademie Potentialentfaltung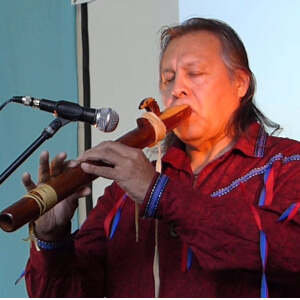 Tiokasin Goasthorst Summit-Flöte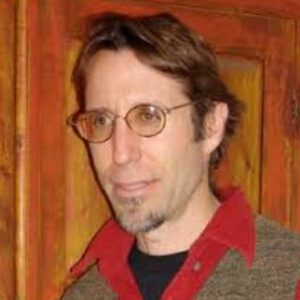 Ph.D. David Abram
Philosopher, Author, Cultural Ecologist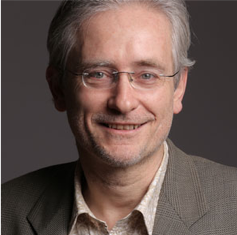 Thomas Steininger
Philosoph, Autor, Verleger von "evolve", Meditationslehrer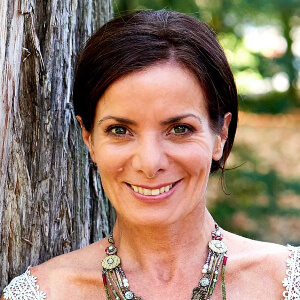 Catharina Roland
Dokumentarfilmerin, Autorin, "Awakening Coach"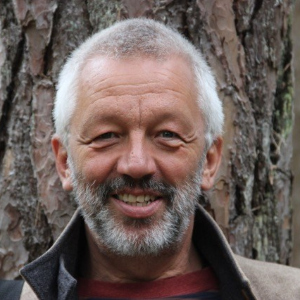 Dr. Geseko von Lüpke
Journalist, Autor, Tiefenökologe, Gemeinschaft Sulzbrunn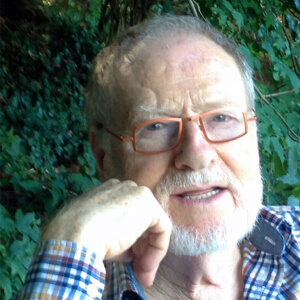 Prof. Declan Kennedy
Architekt, Permakultur, Lebensgarten Steyerberg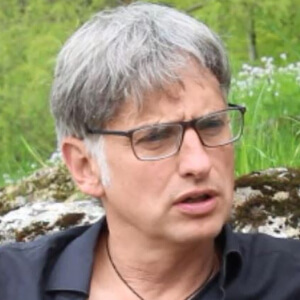 Steffen Emrich
Trainer, Gemeinschafts-berater, Soziokratie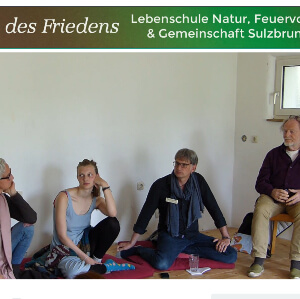 GEN - Global Ecovillage Network
GEN-Gemeinschafts-Geschichte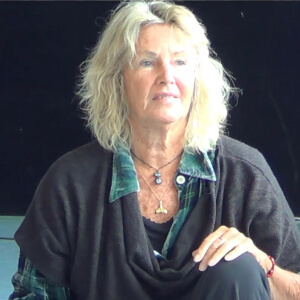 Gigi Coyle
Council trainer, Community activist, rite of passage guide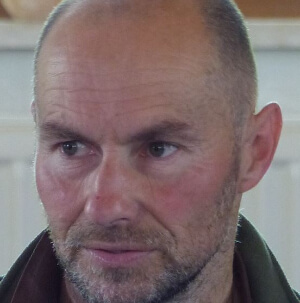 Rupert Marquez
Engl. Ökopsychologe, ECO Dharma (Spanien)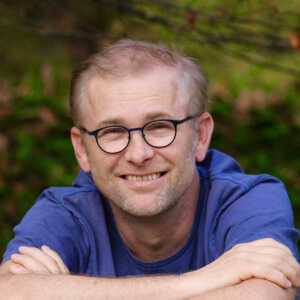 Gerald Ehegartner
Lehrer, Theater-, Natur- und Wildnispädagoge, Autor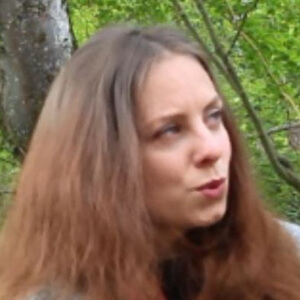 Laura Kral
Seminarhausorganisation Gemeinschaft Sulzbrunn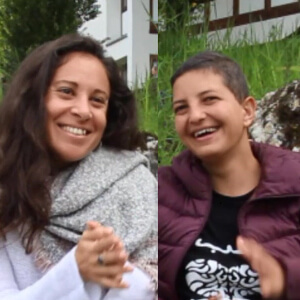 Maja Sasson & Mai Shaheen
Peace work in Israel & Palestine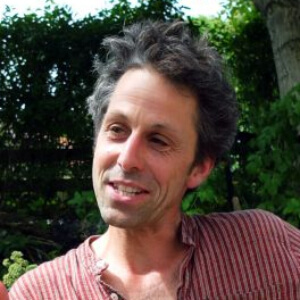 Johannes Volkmann
Holzbildhauer, Konzeptkünstler: Sozialkunstinstallationen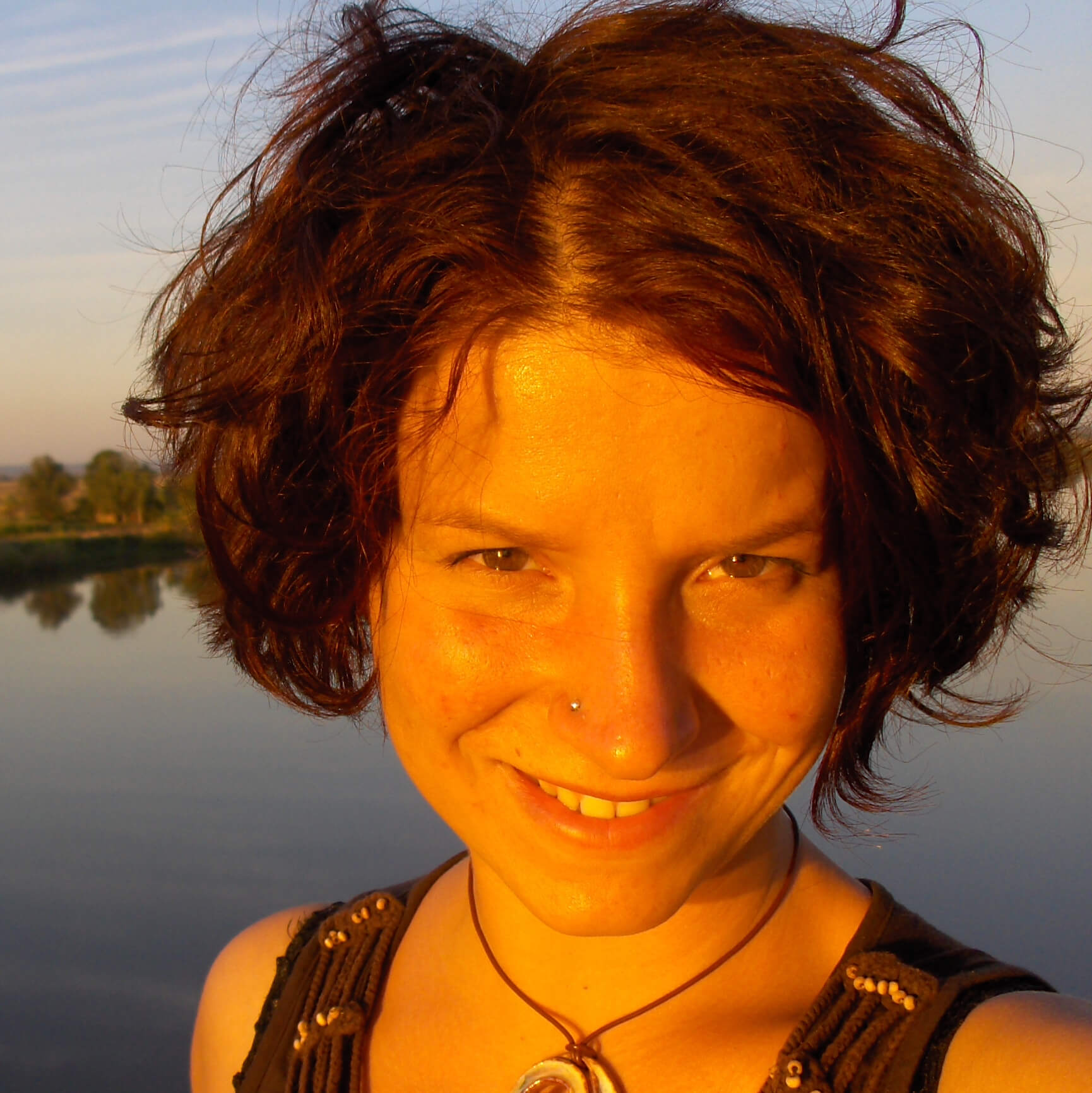 Lara Jahnke
Montessori- und Naturpädagogin, Freies Lernen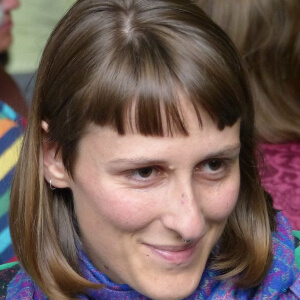 Sonja Lamer
Erziehungswiss., Arbeit mit jungen Flüchtlingen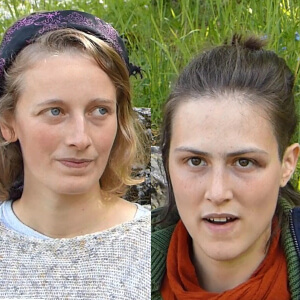 Lotte Selker & Helen Britt
Teilnehmerin am Symposium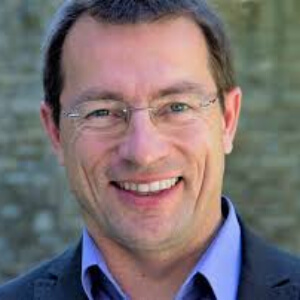 Roman Huber
Unternehmer, Social Entrepreneur, "Mehr Demokratie e.V."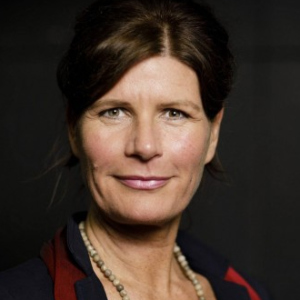 Claudine Nirth
Künstlerin und Politikaktivistin, Mehr Demokratie e.V.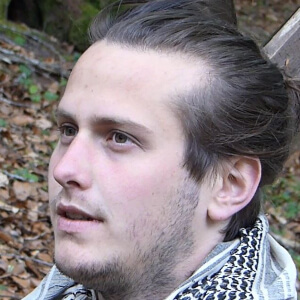 Momo
Vollzeit-Aktivist und Utopist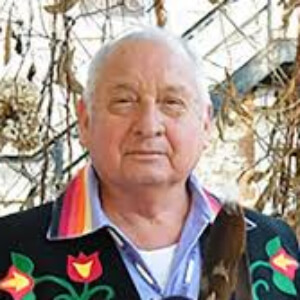 Tom Porter
Spiritual leader of the Mohawk Community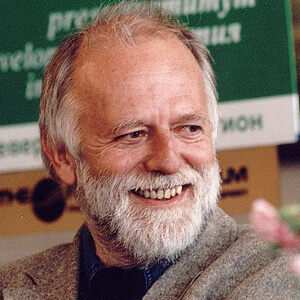 Claus Biegert
Journalist, Autor, Friedens- und Umweltaktivist, Dokumentarfilmer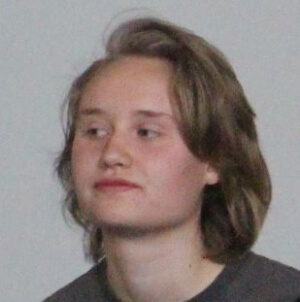 Kali
Junge Umweltaktivistin, "project peace"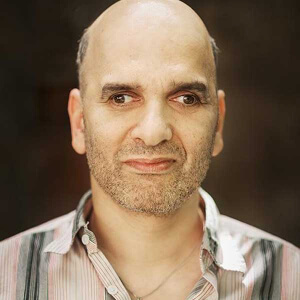 Andreas Sallam
IT-Manager, Visionär für eine bessere Welt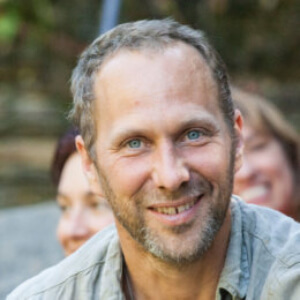 Benjamin von Mendelssohn
Globaler Netzwerker, Gemeinschaft Tamera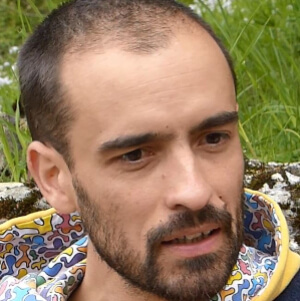 Dominik Werner
Pädagoge, Gemeinschaft Sulzbrunn, project peace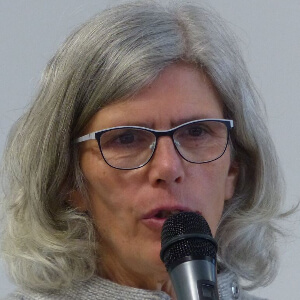 Adelheid Tlach-Eickhoff
Pädagogin, Gemeinschaft Sulzbrunn, "projekt peace"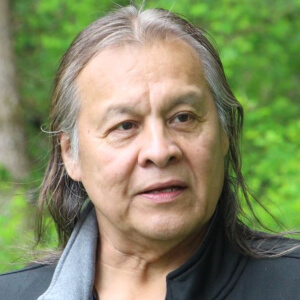 Tiokasin Goasthorse
Indigenous Activist, Founder "First Voices Radio"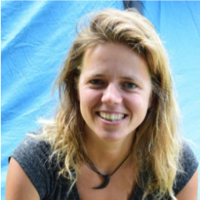 Andrea Schaupp
BUNDjugend - Koordinatorin "Visionen für die Zukunft"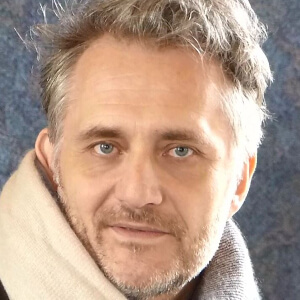 Dr. Andreas Weber
Biologe, Philosoph und Autor für eine beseelte Natur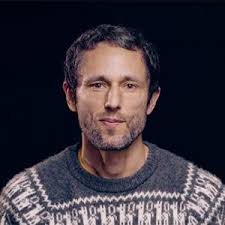 Charles Eisenstein
Philosopher PhD, Author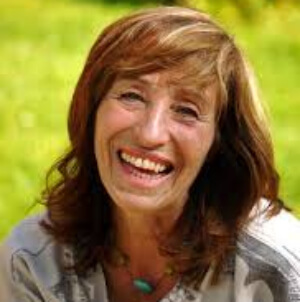 Susanne Fischer-Rizzi
Philosophin, Heilpraktikerin Pflanzenheilkunde, Wildniswissen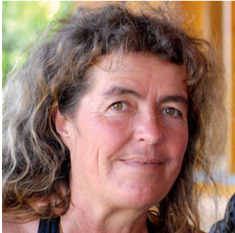 Sabine Lichtenfels
Friedensbotschafterin, Gemeinschaft Tamera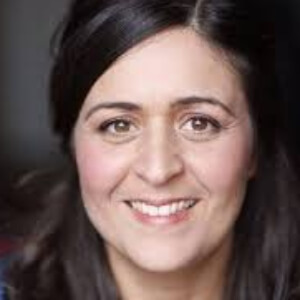 Tala Mohajeri
Heilpraktikerin und Natur – heil – kundlerin
The lectures and interviews with the experts deal with the following questions:
What possibilities are there to take effective action against the destruction of nature and quality of life?
How do spiritual and ethical values change political-ecological protest and resistance?
Where are the boundaries between non-violent resistance and militant protest? Is a "Sacred Activism" possible?
How can consciousness research be helpful to promote new values?
Which future-oriented and life-promoting approaches are currently important for a sustainable and holistic life on and with the earth?
How can pioneers and activists of "new thinking" network with the experiences and wisdom of older generations of environmental activists?
What role do nature spirituality and the wisdom of indigenous cultures play in a sustainable social-ecological policy?
How can we root our commitment to life more deeply?
Which spaces are needed and how do we support each other in order not to burn out frustrated or exhausted?
What values do we need for a culture of solidarity?
With your registration you will receive regular information about the congress by e-mail. From the start of the congress you will receive daily information with links to the interviews of the day.
Further information on newsletters, logging of the registration, the mail-order company, statistical evaluations and unsubscribe options can be found in the privacy policy.

This is how the Online-Symposium works:
Register for the free Symposium here on this page
Confirm your e-mail address in your inbox (note spam folder)
You will always receive further information by e-mail
When and where does the Summit take place?
The Summit takes place online at your home.
In the period 22.11. bis 1.12.2019 you will receive an email every day with the links to the respective lectures and interviews. These respective lectures and interviews will be activated from 5 p.m. and you can watch them for 30 hours relaxed and free of charge on your computer, mobile phone, laptop or tablet, i.e. until the next day at 11 p.m.
After the 10 online Summit days you can stay in the info network. Of course, you can also unsubscribe at any time. If you liked the Summit or a certain interview, we would be happy to receive your feedback or comment.
Join our Summit Rebel Facebook group. This is where a community is created that can exchange information, make contacts and forge campaigns.
If you would like to be able to watch all interviews and extras permanently after the congress, then you have the opportunity to purchase the entire Summit package for a reasonable price. Then you can listen to the well-founded information as well as those parts of the conversations that are especially touching for you again and again or discover new things in them. You will also have all the information about the speakers and activists, the links to literature and websites and an ingenious document of encouraging people and actions.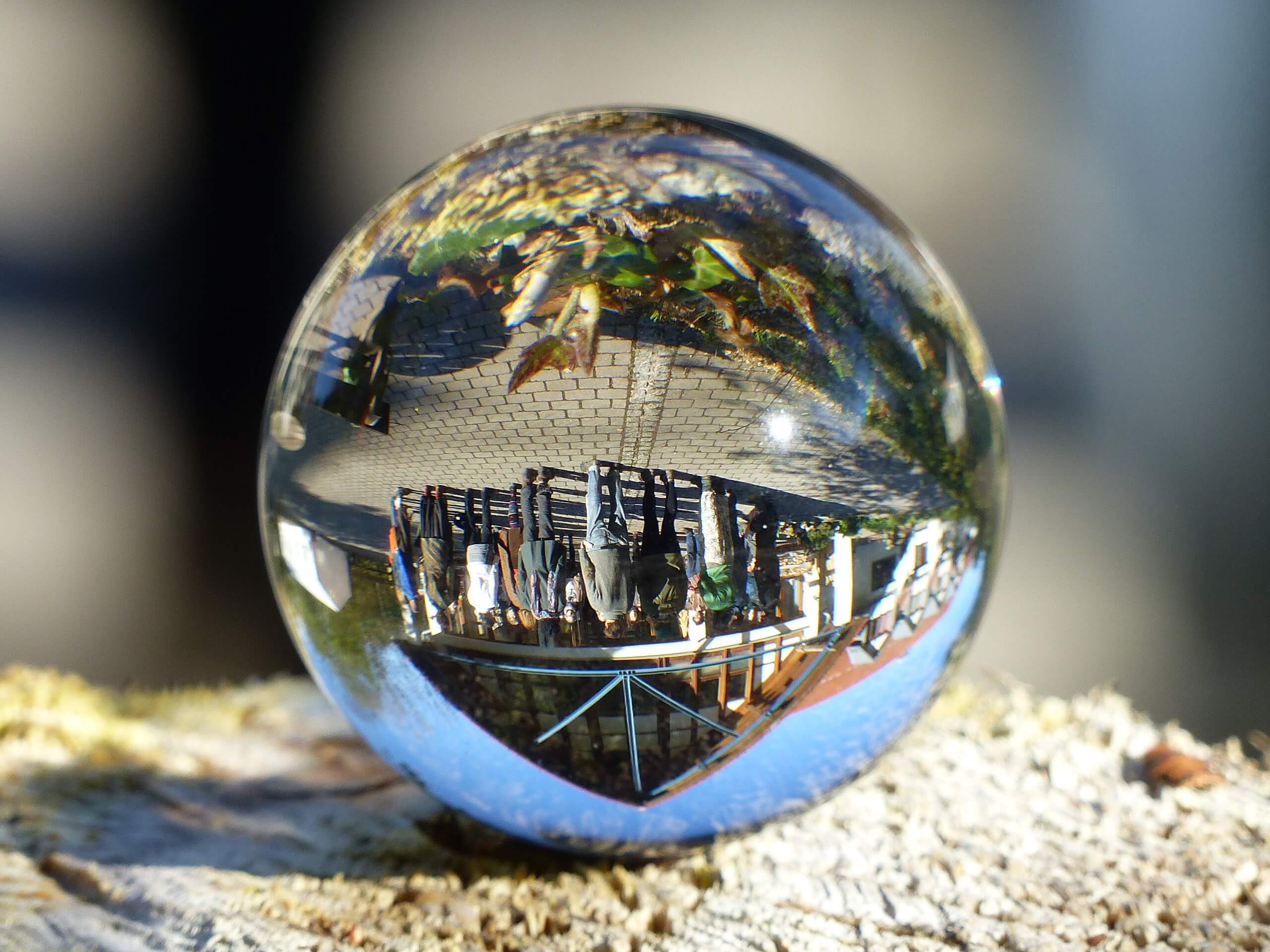 With your registration you will receive regular information about the congress by e-mail. From the start of the congress you will receive daily information with links to the interviews of the day.
Further information on newsletters, logging of the registration, the mail-order company, statistical evaluations and unsubscribe options can be found in the privacy policy.
Das Summit-Team:
Petra Krüger, Lebensschule Natur / Nadja Hillgruber & Christoph Lang, Feuervogel: Projekte für Mensch und Natur / Gemeinschaft Sulzbrunn, Sozialökologische Gemeinschaft & Symposien Sulzbrunn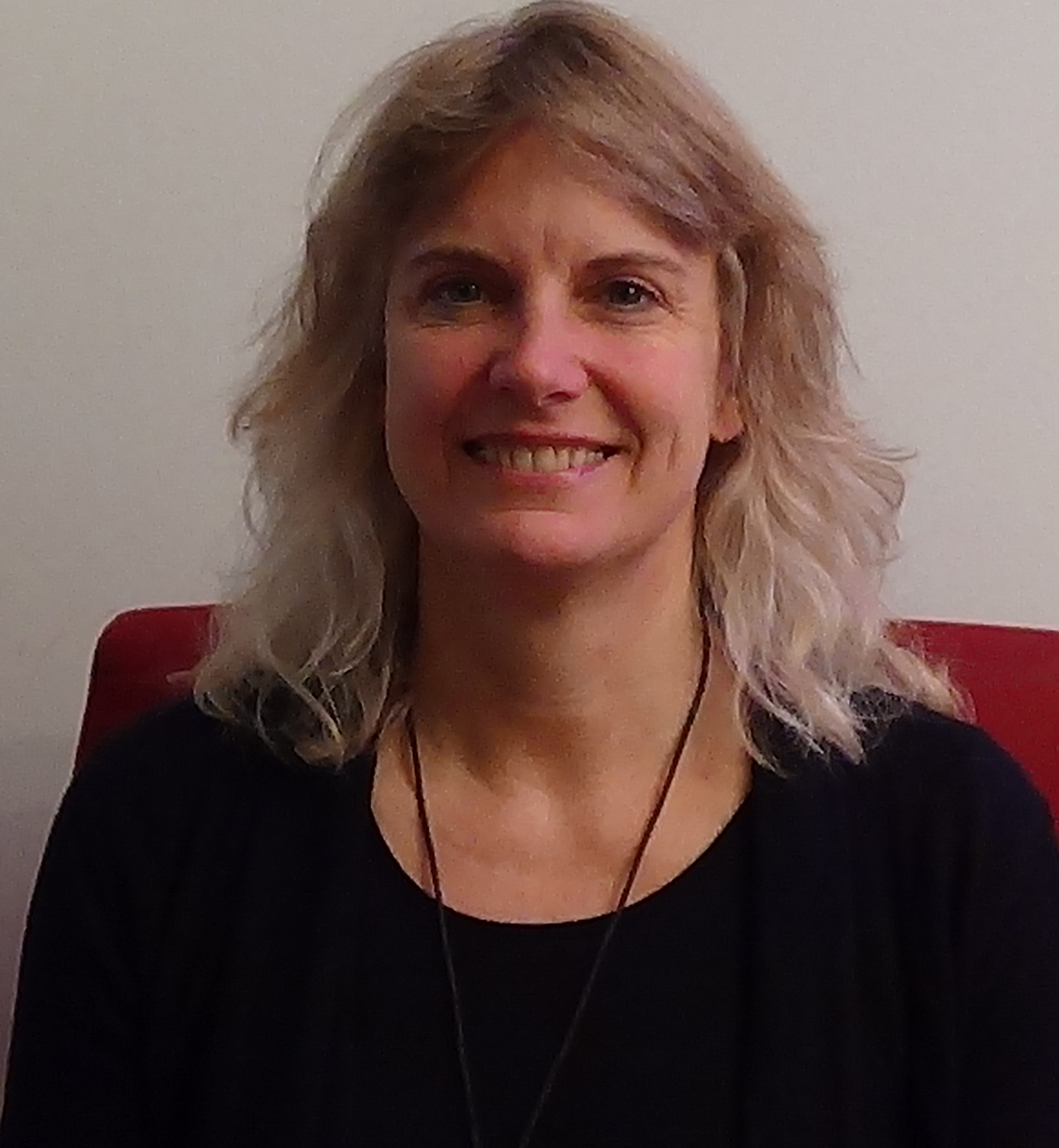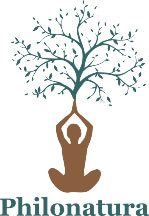 My name is Petra Krüger. I am a psychological consultant, family consultant, natural therapist, coach for potential development and organiser of the Online-Congress "Lebensschule Natur".
To this day, nature outside is like a home for me and the earth with its living beings is sacred. And of course I was always very affected by the extensive destruction of nature. So I studied first diploma geography and worked as nature educator in the environmental and adult education. Since I got to know existential psychological natural therapy at the end of the 90s, it has been like a revelation to me. Deep in my soul and touched in my heart, I learned as much as I could about this special combination of nature & psychotherapy, extended by developmental psychology, bonding and trauma therapy. As a naturopath for psychotherapy, I continued my education as a body psychotherapist (biosynthesis), mediator and mindfulness teacher and completed my master's degree in social work. Today I am self-employed in my own practice www.philonatura.com in Dornbirn, Vorarlberg and in the district of Lindau. My spiritual training developed from Zen meditation, the body exercises of Yoga and QiGong to mindfulness meditation and Vipassanà. Shamanic impulses were added and today I am practicing mindfulness and being in a body and nature related practice.
Nadja Hillgruber & Christoph Lang from the nature education cooperative Feuervogel in Zurich: Projects for people and nature.
Nadja Hillgruber: Dipl.-Ing. (FH), Firebird nature teacher
Just as the firebird has occupied an important place in the lives of many people for over 20 years, I have also been on the move as a firebird in nature since 2007. It is the nature free spaces, which are lovingly staged by us, so that everyone feels comfortable with us. The cooperative for people, families and nature enthusiasts who are 100% out and about in nature with us.
To be a firebird has something of a philosophy of life for me. It is the values and attitudes with which I carefully move in nature, let myself be touched and leave no traces behind. I enjoy the freedom to take over my creativity and ideas responsibly and creatively and to be active for Mother Earth. For those who perceive themselves feel inner freedom and can live in gratitude, compassion and solidarity and pass on the teaching of nature pedagogy to other people, I am convinced of this. My enthusiasm and passion I carry my projects, as a member of the board, project manager of nature projects, editor of our digital journal, in PR on our communication channels in social media and in our international projects "Forest Kindergarten International for Future" #FKIFF. The firebird is like a big forest, everything under a canopy of leaves!
Christoph Lang: Biologist, Nature Educator, President Firebird
The nature educational journey actually began with reading: "Survival Schools" by Claus Biegert (1979) and the "Akwesasne Notes", the newspaper of the Iroquois in the Canadian-American border region. I ordered the paper when I was 15 years old and it came straight to me from Canada, once a month. BUND – Nature conservation work as a direct mission for Mother Earth. Reading from Jack D. Forbes: "the Wétiko disease" another view of our civilization. Forbes made it possible to question social thinking and acting. Already during my biology studies in Germany, I started to organize environmental education weekends with children and young people: "Natur-pur". From this, the nature pedagogy and the firebird develop for me, over different stages.
Project experiences:
– Environmental education, Mitweltaktivismus: 1985 – 1993
– Nature education: since 1993
– 1996: Start firebird (still there)
– 1996 – today: Dusse Verusse project launch
– 1998 – 2004: Rod squeegee – wonderful natural tree works
– 1998 – 2007: Start of the 'Dusse Verusse Training', which later becomes the 'Mastery of Authentic Nature Education'.
– 2008: Infothek Forest Children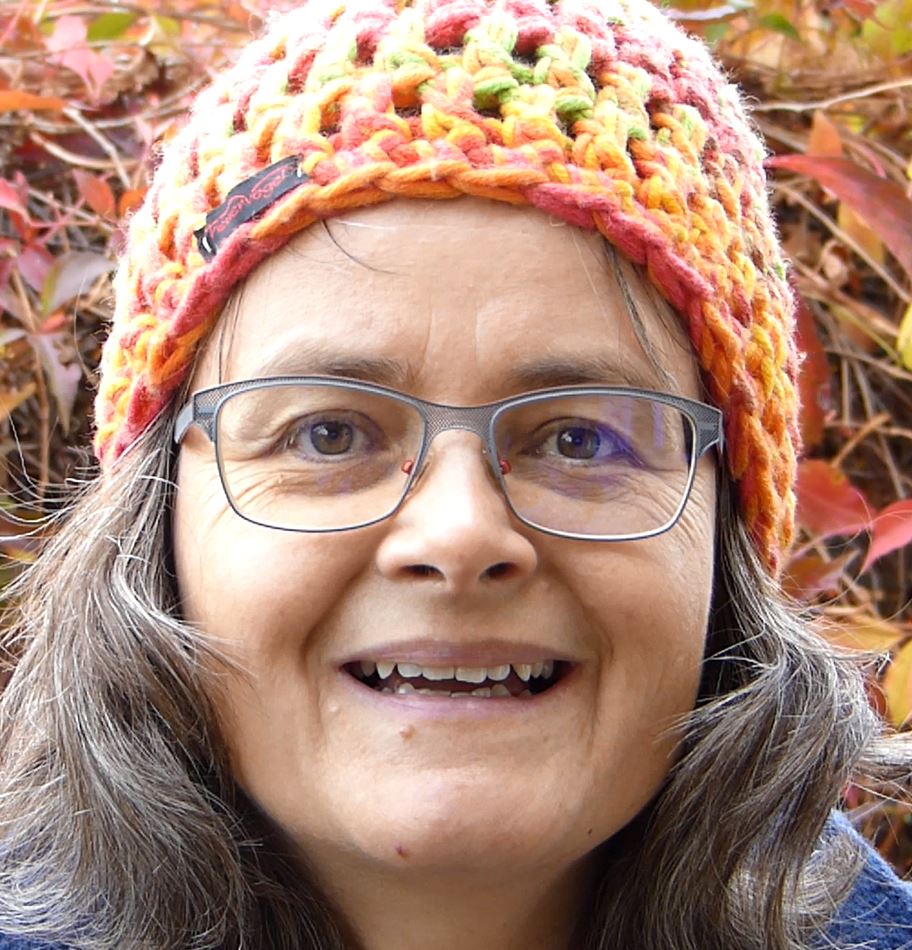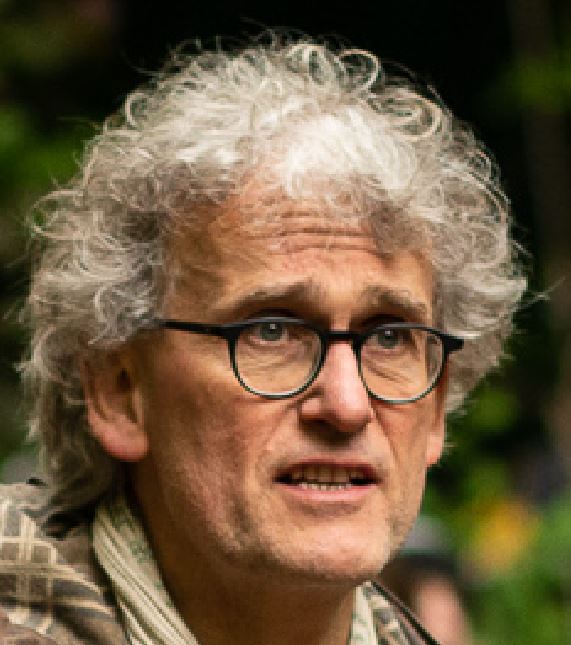 The 'Sulzbrunn Symposia' aim to promote future-oriented, holistic approaches for a sustainable life-promoting culture. The aim is to bring together pioneers and activists of 'new thinking' in a networked way, but also to pass on the insights and experiences of the older generation of future pioneers* to the younger generation of activists. The 'young generation' will be given the opportunity to develop, discuss and strengthen new forms of action, ideas and networks.

Currently planned symposia:   Eine neue Kultur des Alterns   –  A new culture of ageing  –  in spring 2020
The organizer is the community of Sulzbrunn. Currently we are 34 comrades and 4 people who are in the process of approaching our community. Altogether we want to be 50 adults plus children. Since we want a relatively balanced age distribution, we are happy about younger people and families with children who want to become active members of our community with their heads, hearts and hands. We are looking for people who bring their professional and practical skills to the community, especially in the areas of kitchen, gardening, agriculture and handicrafts.  We are happy about all people who are interested in community life and want to get to know our community better. There are several possibilities for this – from a relaxed contact to the right growth.
Working and deciding: To manage Sulzbrunn and to run our seminar house requires a lot of voluntary work. We have committed ourselves to work 5 hours a week, 240 hours a year for the community. For most of us it is more.
Four working groups with clearly defined competencies take care of the individual areas. Overarching matters are discussed and decided by a steering committee of 8 to 10 people. With this structure, we have oriented ourselves to the sociocracy as an organizational model. We decide according to the socio-cratic consensus principle: Nobody has a serious objection. This means that all concerns are heard before a decision is taken. Not everyone must be enthusiastic about it, but everyone must be able to live with the decision. People who are to fulfil a certain function (such as the board of directors) are determined by consensus and open discussion.
"Is the heart of the revolution the revolution of the heart?"
(Nicandor Perlas)
Melde Dich an und erhalte das Bonus Geschenk den Artikel "Ritual, Natur und Körperseele" gratis per E-Mail.